One of the biggest questions I get is, "How do you find more time to craft?" Lack of time to craft is also the biggest reason I hear that my fellow crafters aren't making things.
So let's tackle this head on and I'll give you all my tips for finding time to craft. I would love to see more of you crafting and enjoying yourselves.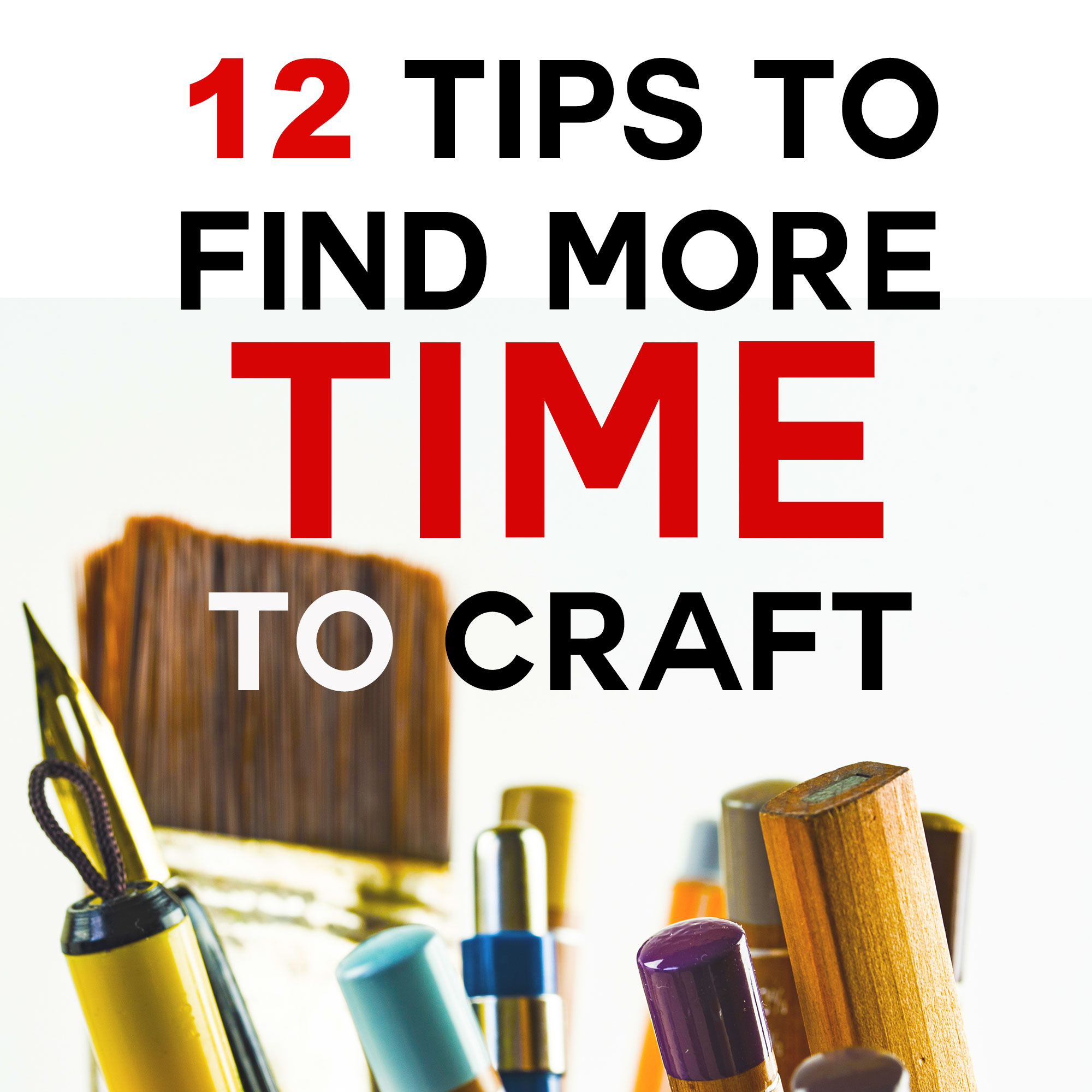 First, you should know that I am one of the busiest people around. I am a mom. I own a busy publishing company. And I participate in a fairly time-consuming hobby. Plus all the usual things — I have a partner, house, garden, dog, close family, and my health to pay attention to. My life is FULL.
Over the years, I've come up with a number of ways to carve out more time to do the things I really love. Because, let's face it, life is no fun when there's no time to do what you want.
1. Get Rid of the Time Sponges to Find More Time to Craft
If you don't have the time you need, chances are there is something you are doing that is taking up a lot of time (aka, a time sponge) and isn't absolutely necessary to do.
TV, movies, and games are usually the culprit here. I know we do these things because they don't take a lot of effort and it's a good way to relax.
But if you cut them out, consider what you could do with that time. Try cutting these out for at least one evening and craft instead. You might be surprised what you can accomplish!
I've gotten to the point where I removed almost all TV and movies, and reduced game time to under an hour (if at all). It makes a big difference. This is the thing that helps me the most.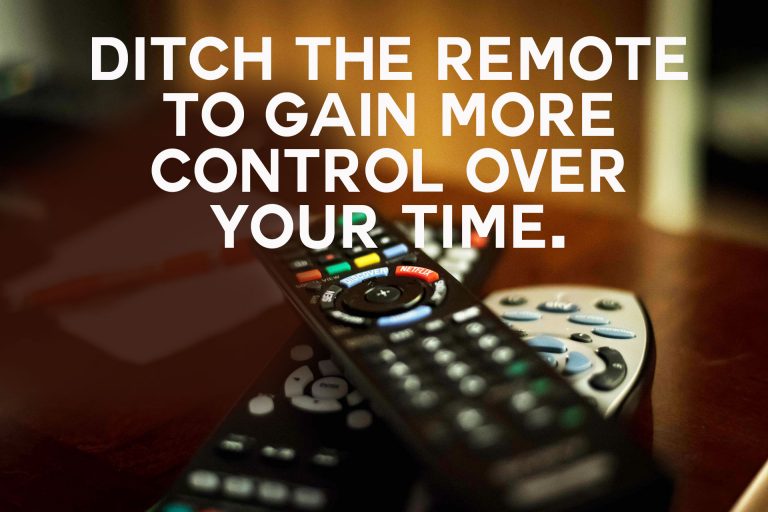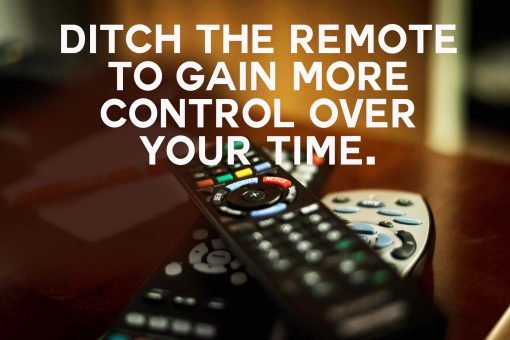 2. Use What Time You Have
When I'm working on a design or a blog post or a book or whatever, I don't just sit down and do it for a gigantic chunk of time. I squeeze time in whenever I can.
I do it in the morning before I take my daughter to school. I do it while the water is boiling for dinner. I do it while software is updating. Whatever it takes.
If I squeeze in several 5-10 minute spots throughout the day, I might have an entire hour. You can do a lot in an hour.
For example, I designed this little rolled paper carnation in stages over the course of a day—I had only a few minutes here and there, but by the end of the day, I had this result.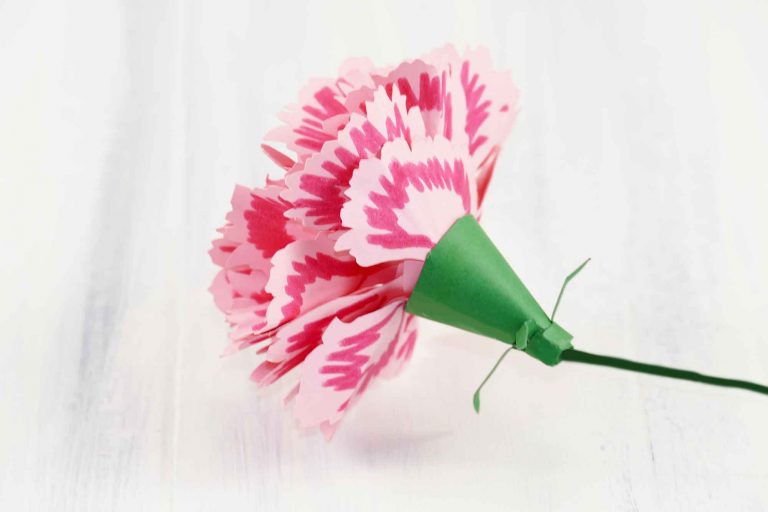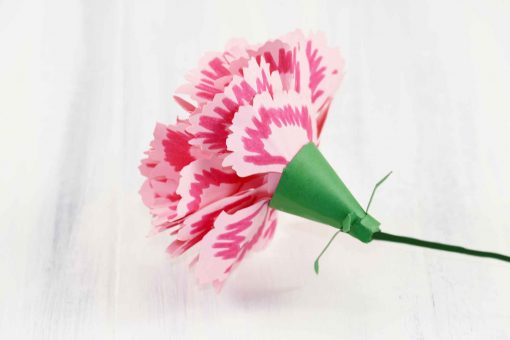 3. Minimize Prep and "Figuring-It-Out" Time
When I'm in a time-crunch to finish a project, I look for ways to make it go faster.
For me, this means looking online for tips and tricks other people have found to speed up the same or similar project. There's no need to reinvent the wheel here, folks.
You can find nearly anything online these days. Pinterest is a great resource for finding ways to speed up a project. Try adding "fast" or "easy" as a keyword to your search for better results.
4. Be Ready to Go Whenever You Have Time
Get your craft supplies organized and keep it organized. Then it's easy to pick up your craft when you've got some spare time, rather than spending all that time searching for your supplies, tools, and patterns.
Of course, I know organization is easier said than done, especially when you are busy and/or have limited space.
This simple organizer I made a few months back is REALLY helpful in keeping my scissors, markers, and tools handy, for example. Having my stuff organized really helps me find more time to craft.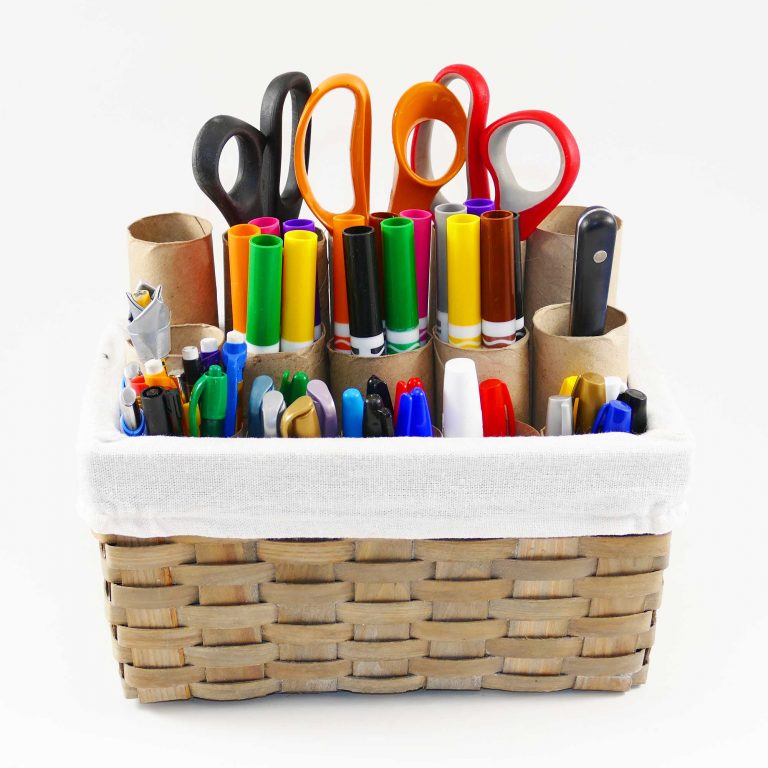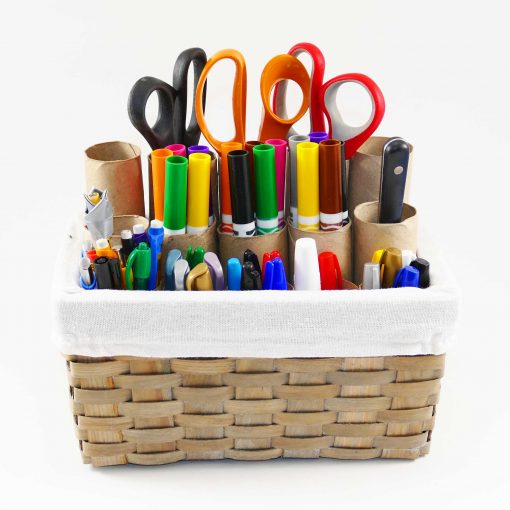 5. Add it To Your Schedule
I'll confess I'm not much of a schedule girl — I only add the most important appointments to my calendar.
But every morning, before I get out of bed, I map out my day. And I always make crafting a part of my day somehow. It may be some time at lunch; it may be some time in the evening. But I put it on my schedule and do my best to keep it.
Those of you who are better at using planners should write it in!
6. Find a Deadline
I hate deadlines, but they sure do motivate me to find time to work on something.
Setting deadlines for yourself may work, but what I think works better is to find an external deadline—one that is less easy to push back. For example, you want to make a gift for someone's birthday—their birthday is an instant deadline. Or perhaps you have guests coming over—their arrival day or time is your deadline. I actually use these events to motivate myself.
When something is coming up, I ask myself, "Is there something I want to get done before that happens?" I usually do, and I usually get it done because I love to get their feedback. It's a win-win!
7. Find a Friend to Craft With
Find another crafty friend and invite them to craft with you. You'll be more likely to do it and probably have a blast.
I do this at least once a month, either with my family or with friends. This will motivate you to find your craft and get it ready, and then you'll actually make progress on it while you're hanging out.
Here's my family after our most recent craft day—we all made paper crafts!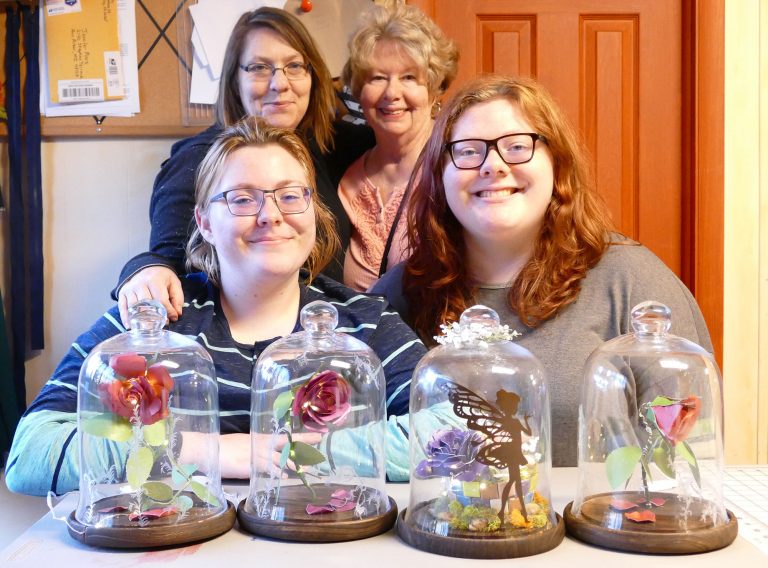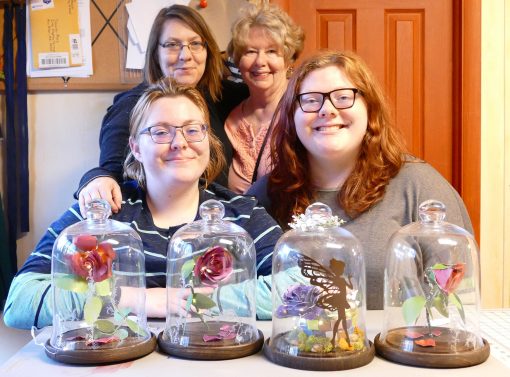 8. Bring Crafts Along
Not all crafts are portable, but when they are, bring them along to work on. You can work on things at work while you're on a long conference call. Work on things in your car while you're waiting to pick up your kids. Work on things while you're waiting at the doctor's office. You get the idea.
Also, consider that while some crafts may not be portable, often parts of that craft can be taken along. What part of your craft could you do during some downtime?
Here's me working on my smocking (pleating) along in the car when I was picking up my daughter..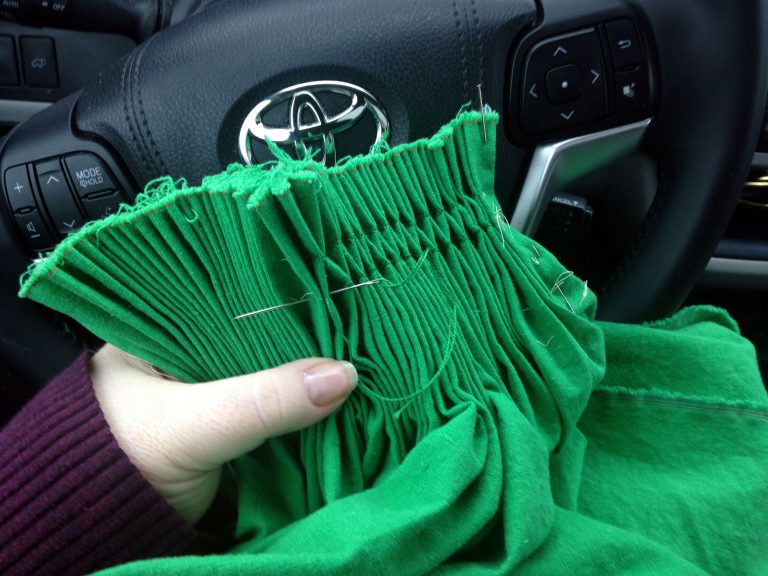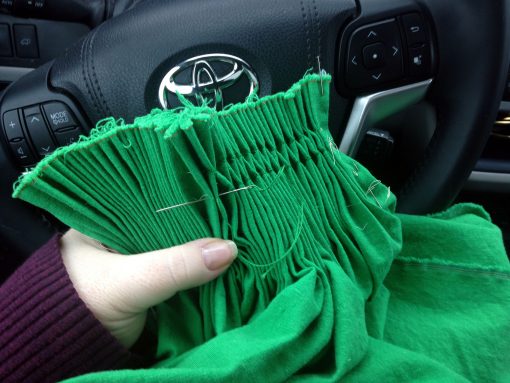 9. Elevate the Importance of Your Craft
I think a lot of people think that crafts are a little froufrou, perhaps even wasteful of time. I hear mentions of guilt at spending time at crafting.
But I couldn't disagree with this idea more. When you craft, you are making something with a benefit of some kind—it's either useful or it's beautiful, typically. These are both things we NEED in our everyday lives.
And for many of us, crafting makes us happy—tell me being happy isn't important. Don't put down your craft as unnecessary. Elevate it, and you'll find you will make more time for it.
10. Create a Routine to Find More Time to Craft
Again, like calendars, routine doesn't come naturally to me. And yet, I still have made crafting a routine. I do it every evening, even if just for a short amount of time, and every weekend.
The more often you do this, the more routine it becomes. Now, when I skip an evening or weekend, I notice … and I resolve to pay more attention to it in the future. Because it matters to me.
11. Get Your Family and/or Spouse Onboard
I think a lack of support makes some of us put off crafting. Don't let this happen.
Sit down and talk to your family about how important this is to you, how it makes you feel, and how you want to find more time without it hindering your relationship. When your family is supportive, they will be more likely to encourage you to craft.
Greg often says to me, "Are you going to craft today? I know it makes you happy." This works really well for me.
12. Get Inspired to Make Time
I get inspiration in two ways—by looking at what others have done, and by encouraging myself.
First, get out of your own head and go seek out other crafters. Look at what they're doing and you may be inspired to make time for your own craft. You can find other crafters online in Facebook groups, on blogs, on sites like Pinterest and Craftgawker, and just in general Google searches. You can find local crafters at craft shop classes and meet-ups. This really works!
Second, inspire yourself daily with an encouraging message placed where you see it all the time. Think about where you spend the most time—for me, that's my desk. So I made pretty inspirational pictures and hung it on the wall beside my desk. I see it many times every day. Which means I read it in my head many times every day. And this means I'm more motivated to make time to fulfill this self-commandment.
Here's just some of the many encouraging messages I put around my desk: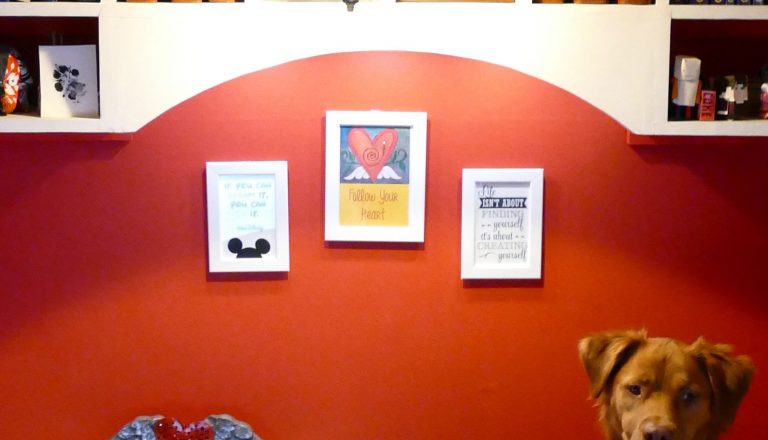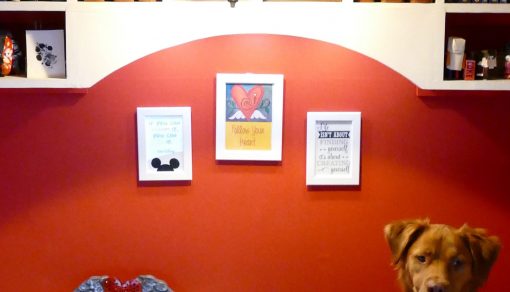 A Real Life Time Example
Allow me to share a story that illustrates many of the points in this article and how I managed to find more time to craft something specific. I wanted to use this article as a deadline for creating a new inspirational message I could share with you. Initially, I had much grander ideas for what I wanted to do—namely, I wanted the outline of a sun and many flowers framing the message in a coloring book fashion so I could color each one in individually. I started designing it, but it was too complicated to finish before my deadline. It was looking like a huge time-sponge that was really not necessary. So I went online to see if anyone else had ever made something like this before, I found something very similar to what I had in mind—a paisley floral decor that can be print then cut. So I took inspiration from their idea, but created my own with flowers, a sun, and a bumblebee. I had to carve out time to work on it—a few minutes here and there, before lunch, after a pick-up, and in lieu of a video. But I got it done!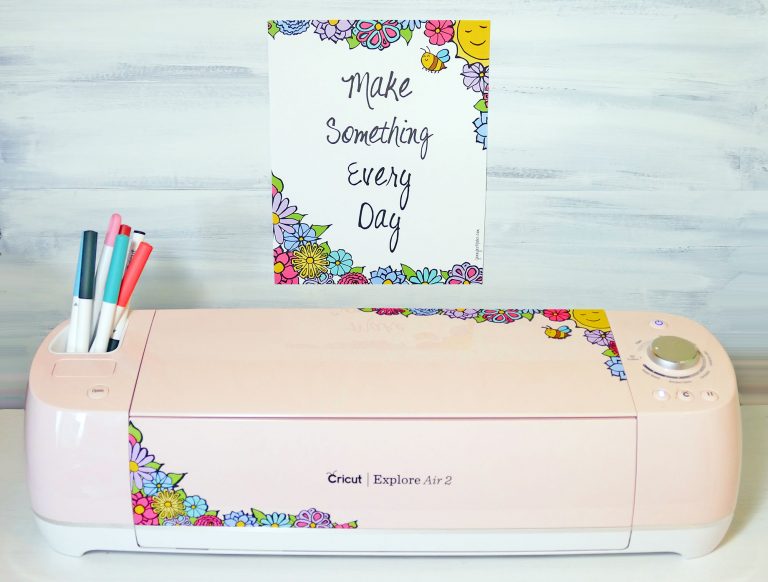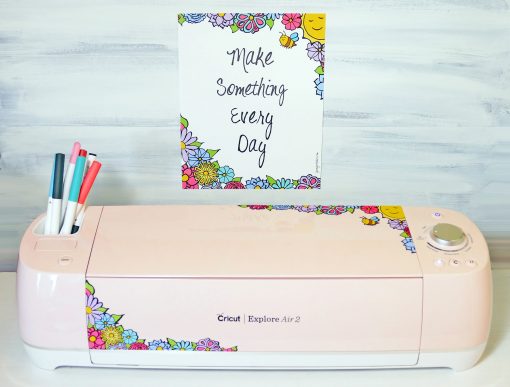 So Now What?
If you've come this far, well done! Now you know that you can find more time to craft by:
Giving up the unnecessary time-sponges and time-wasters
Using what time you have and bringing your craft along
Getting and staying organized so you can craft whenever
Finding deadlines and scheduling craft time
Taking your craft seriously
Having the support and companionship of family and friends
Getting inspired to make time
If you found this article helpful, please share it with a fellow crafter—they may thank you for it!
Some Inspiration For You
To help you find time, I'm sharing my inspirational graphic. Print it out, cut it out, do whatever you want with it. Just use it to help yourself make more time to craft!
I made a version suitable for framing, and another version suitable for printable vinyl cutting (print and cut) so you can put on your Cricut, window, or wherever. Both are available as Download #25 in my free resource library—get the password by filling out the form below.
Download my flower, sun, and bumblebee design
Subscribe (free) to get the password to my resource library where I keep all my files.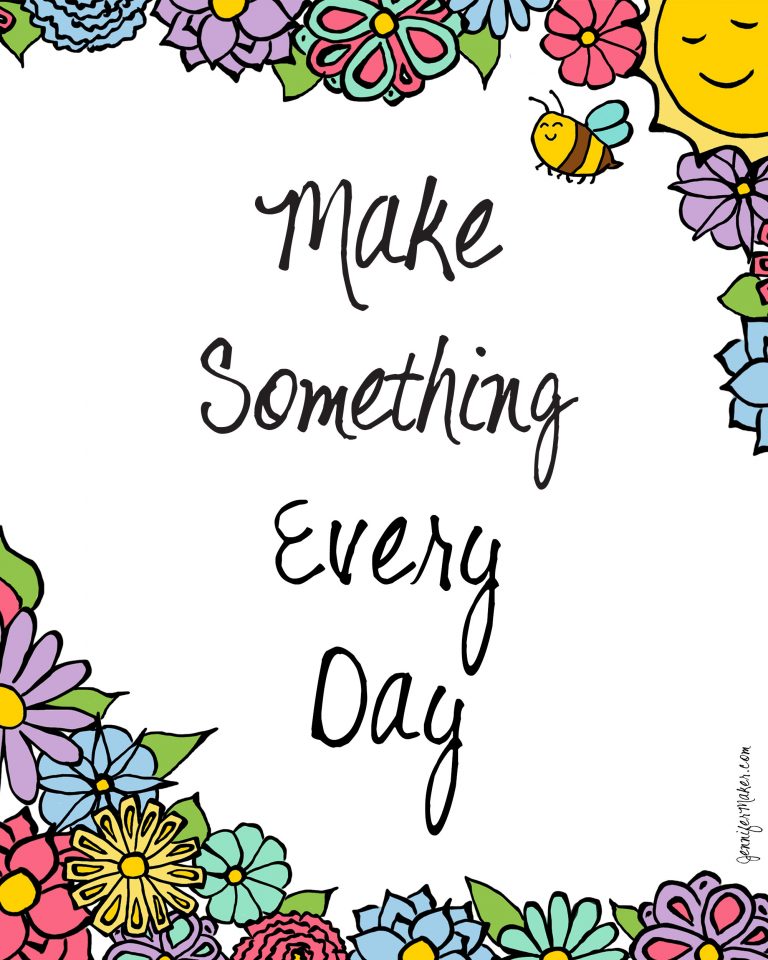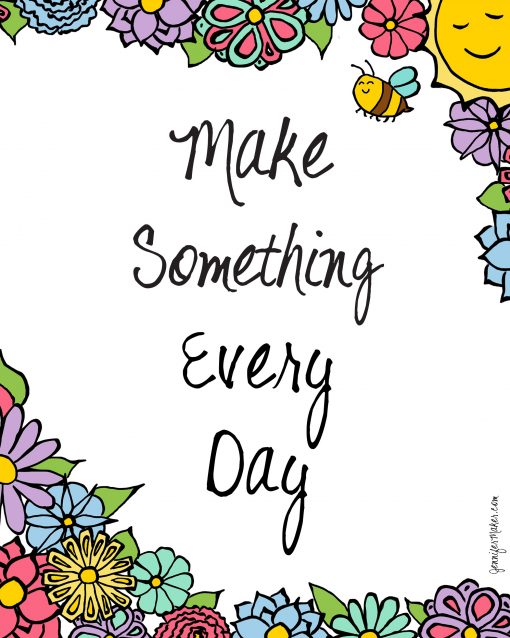 Love,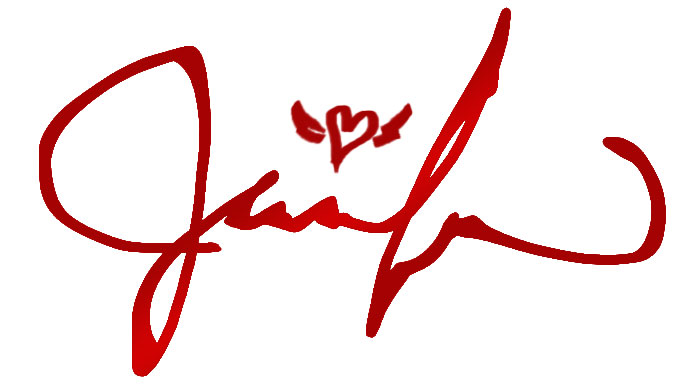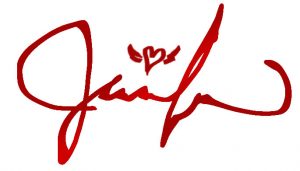 Like this tutorial? Please pin this post!