Get a free ticket to our brand-new Holiday Maker Fest, a free four-day online event filled with help, tutorials, and plans to make this holiday season the best ever!
Ever since the pandemic hit, I've been trying to keep your spirits up and inspire you to make more beautiful things! We did craftalongs together in the spring and held fun workshops in the summer. Now it's fall and the holidays are fast approaching … and I have the most amazing treat for you!
What if I told you I could help you plan and make the best holiday you've ever had … even in a year like this?
What if I told you that you could learn how to do it from the comfort of your home in your favorite cozy sweater or jammies … slippers optional?
And what if I told you I got 40 creative experts to help me help you do ALL THE HOLIDAY THINGS?
I can and WE will!
Introducing the Holiday Maker Fest, a free 4-day online event party filled with free holiday classes and live demonstrations from over 40 expert authors, designers, bloggers, and YouTubers! It's also got amazing giveaways, free patterns, printables, and SVGs, and lots of merry fun!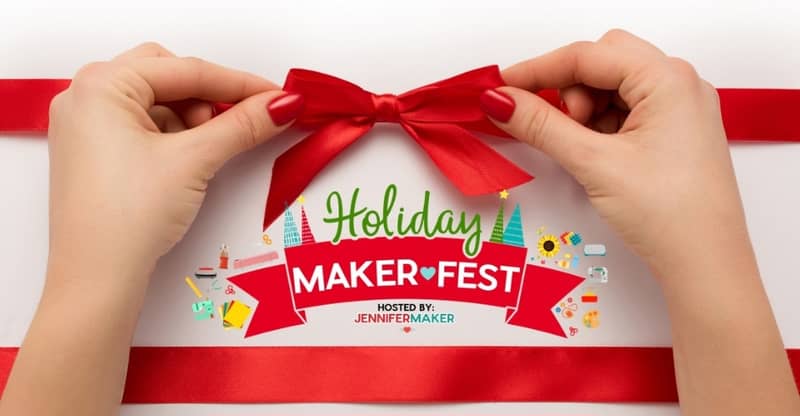 And did I mention it's FREE?
The Holiday Maker Fest is designed to inspire, motivate, and help you plan, decorate, and make the holidays extra special! Whether you're just overwhelmed with our crazy year and a busy life, or you're struggling to know what to make and do, I want to personally invite you to this special virtual holiday event made just for you!
I've collaborated with 40 creative experts to put together this event and it couldn't be more magical! These experts have been teaching people just like you for years, and they'll be sharing everything from holiday organizing and planning to cleaning, holiday jewelry making and memory boards to holly paper garland, holiday mandalas, gingerbread houses, and so much more!
Join creative celebrities and luminaries like Lia Griffith, Tanner Bell, Karley Hall, Abbi Kirsten-Gillespie, Kimberly Coffin, Cori George, Angie Holden, Lynn Lilly, Rebecca Page, Holli Mostella, Debbie O'Neal, Tisa Jackson, Ruth Soukup, and SO many more as they teach you how to do what they do best in detailed and fully edited and captioned videos!
There's SO much packed into the Holiday Maker Fest that you really need to check out all the details, freebies, and bonuses at the link below:
But it's important to note that this event requires a ticket! So be sure to get yours while it's available, because once the event begins, the tickets are gone. So get it now and don't miss it!
I'm so very excited to host this very special, once-in-a-lifetime event, and I hope to see you there!
Love,