This mini-course has been replaced and updated with a NEW series of free classes called Cricut Kickoff!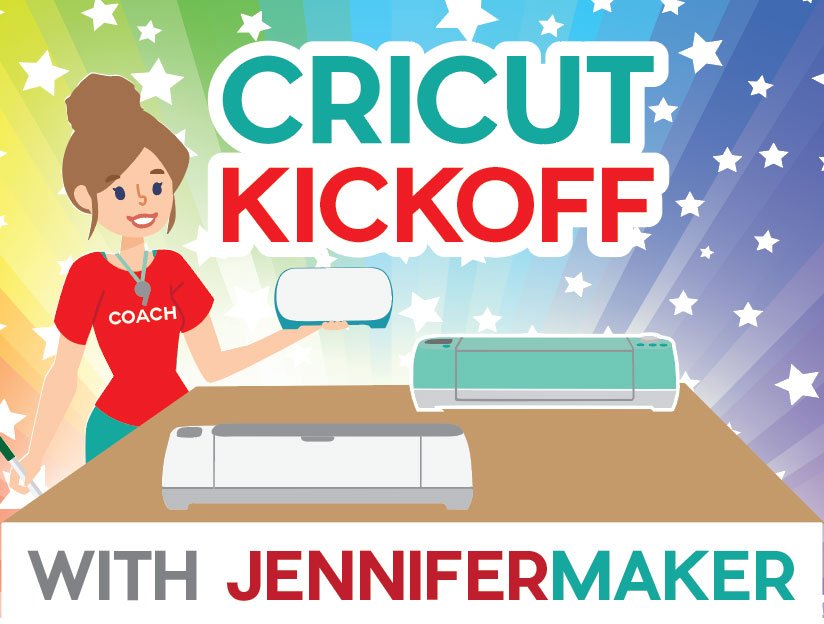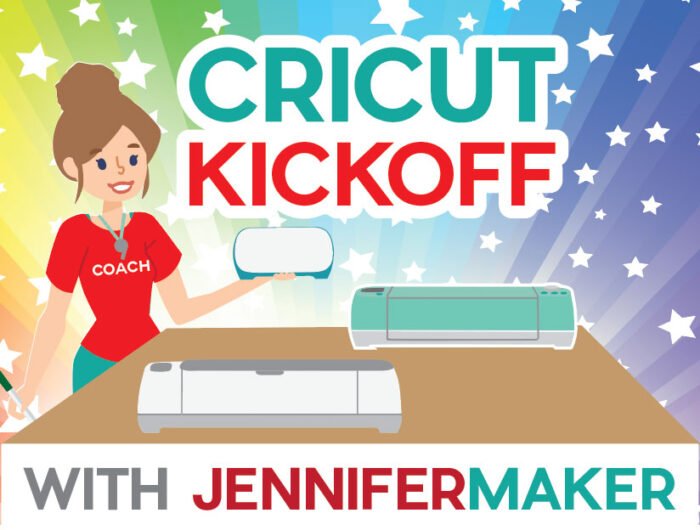 Cricut Kickoff walks you through the entire process of setting up, registering, and making your first cuts. It also covers all of the materials and things you can make on your Cricut, how all the mats, blades, accessories, and tools work together (and when to use which one). Then we delve into Cricut Design Space so you can create ALL THE THINGS.
If, on the other hand, you're still interested in the old and outdated Love Your Cricut mini-course lessons, here they are. Please note that the lessons below cover only the Explore and Maker, and may reference items and projects that no longer exist on Design Space. For that reason, I highly recommend Cricut Kickoff over the older lessons.
Lesson 4: Store Your Tools and Supplies
Time to watch/read: 15 minutes
Time to apply: 10-20 minutes
Total: 25-35 minutes
Today we're going to talk about storing all of those tools and supplies for your Cricut.
The more you use your Cricut, the more STUFF you collect. The more stuff you have, the easier it is to get disorganized or, worse yet, lost. And there's nothing like a lost tool to prevent you from crafting! I want you to be able to use your Cricut whenever the fancy strikes you. So organizing all of these things so you can actually find what you what when you have time to craft is SO important.
At this point, I've collected a fair amount of Cricut "stuff" and I have to take care that it is organized. So I've come up with a variety of ways to store and organize my things. Let me show you how I personally organize my Cricut tools, my mats, my paper, and my vinyl. Use the tips you like for your own tools and supplies!
Storing Your Cricut Tools
So let's talk about organizing your Cricut tools! The first thing you'll probably need to store and organize are the Cricut tools. Thankfully, we have plenty of tool storage on the Cricut machines themselves. But, eventually, you'll probably outgrow this storage, or just need something else, like me.
The first thing I came up with was this super-easy 5-Minute Craft Organizer for storing tools and pens. It's just cut-up paper towel tubes put into a basket. I cut them at different angles for different sized tools. I love this thing—I bet you could make one today if you wanted!
Eventually, I collected so many Cricut tools that I wanted to put them all together. So I painted this cute little pegboard and framed it. There's room for all of my favorite tools and… it looks super cute. I can either hang it up (which is what I usually do), or I can move it around and use the built-in stand (because it was just a picture frame before) to stand it up on my craft table. I have a full tutorial on how to make this on my blog.
Here's yet another idea — the Maker Mat. This is my design, but I share it freely on my blog. I made this on my Cricut Maker and it wasn't at all hard. The cool thing about this storage is that it can either be a dust cover, or you can take it off and put under the Cricut and still get access to the tools.
Storing Your Cricut Mats
Cricut mats have a way of multiplying. I know that I like to get new ones since I like them super sticky. So you're going to need a place to keep your mats where they won't get dirty or bent.
The easiest place to store your mats is right under your Cricut — there's room for a few mats and you can slide them underneath your machine.
Eventually I had too many to fit under my Cricut, so I bought this Alex unit from IKEA and I use the top drawer — the one right under my Cricut — to store my entire mat collection.
Another idea is to put some 3M command hooks on the wall near your Cricut and hang your mats from those—all of the mats have handy holes at the top for hanging.
Storing Your Paper
I struggled with paper storage for a long time. For several months I had an ever-growing pile of paper pads and loose sheets. Everytime I'd pull one out, I'd risk overturning the whole pile.
So I finally made myself the Paper Tower of Power. This is an IKEA Kallax unit that I added wheels and extra shelves to. There's room for all of my paper, as well as my paper pads. I LOVE this thing. It wasn't hard to make—I made the shelves with hot glue and white panelboard. I have a full tutorial on how to make this on my blog.
Storing Your Vinyl
If you cut any vinyl, you'll need a way to store that, too. The flat sheets of vinyl can be store just like the paper, but what about all of those rolls?
My solution is these three plastic units on a lazy Susan. These plastic things are IKEA Variera Plastic Bag Dispenser — they are only $2-3 at IKEA. You can fit three of them on a large Lazy Susan, and it fits right on top of my Paper Tower. Works like a charm.
There are a lot of other ways to store all these tools and supplies, but these are my favorites.
---
Class Exercise: Establish a place to store either your tools or your supplies. If you already have a place, get it tidied up! Take a photo of it and share it in our Facebook group so we can see how you're organizing your things.
Learn More: Check out these tutorials on how to make the various storage units and organizers mentioned in this lesson:
Next: Lesson 5: Get My Strategies, Tips, & Tricks for Cricut Success