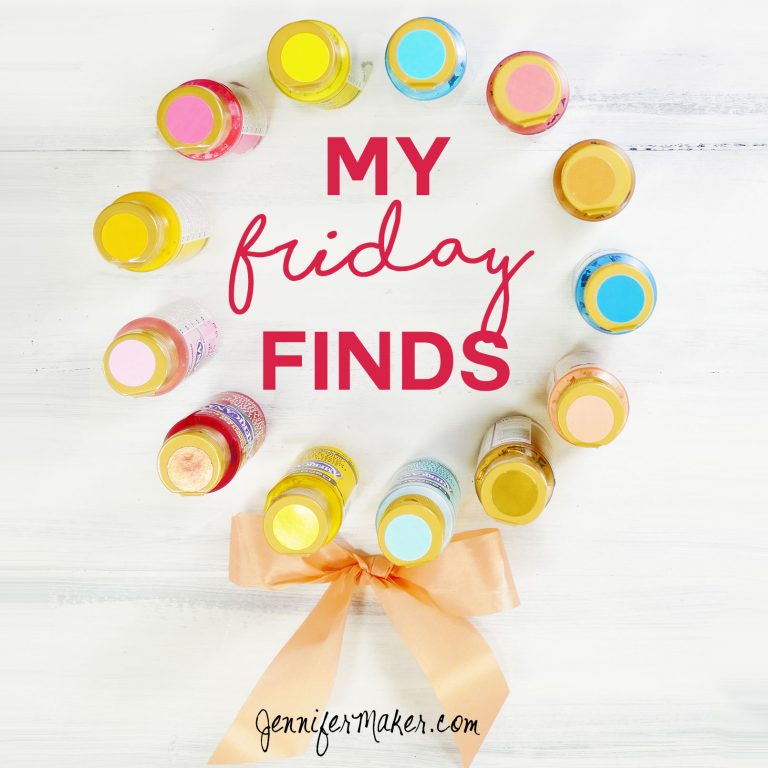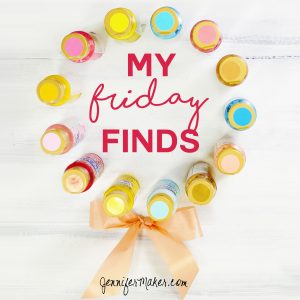 Amazon has TONS of great deals on craft supplies and DIY tools, but who has time to sift through their massive site to find them all? Take a guess….
Hello, I am an Amazon fan girl. I've been shopping on Amazon since they debuted in the late '90s, back when the idea of online shopping was novel and even a little weird for most people. I have sent them so much money over the years it's nuts. I love to browse for deals, make wish lists, and basically play the Amazon game of getting great deals. In the past when I found deals, I just told my mom and sister — or maybe a friend. But now that I have a blog, maybe you all would like to know, too? Yeah, I thought so.
Every week on Friday, I list the best deals I've found on Amazon craft supplies here on this page.
My Friday Finds – Current as of October 13, 2017
Permanent Adhesive Backed Vinyl – 40 sheets of 12″ x 12″ vinyl
Cricut Deep Cut Blade and Housing – This is the blade that cuts up to 1.5 mm thick. I use this to cut foam on my Explore!
Cricut Vinyl Sampler – 6 sheets of 12″ x 12″ vinyl in sunshine, lime, Caribbean, flamingo, azure, and grape. (The Home sampler and Metallics sampler are also on sale!)
Navy Iron-on Cricut Vinyl – Some of the other vinyl (black, teal, gold, red, plum) is on sale, too, but this is the best deal I saw.
Silhouette Printable Clear Sticker Paper – For making see-through stickers on your Cricut or Silhouette! These would make gorgeous labels on glass.
20-Pack Glitter Adhesive Vinyl Sheets – 20 different colors, all 6″ x 6″. Great for decorating mugs!
Sterilite 5-Drawer Storage – Great for keeping paper organized.
Self-Healing Cutting Mat – Green one side, black on the other.
Mini Glue Gun with Glue Sticks – Great deal here!
Pack of 10 Stainless Steel Scissors – If you're anything like me, you're always losing your scissors. I mean, like really — it's crazy! So get a 10-pack of really highly rated scissors for a steal and you'll have more scissors to lose (and maybe a few you can find).
Sewing Gauge – This is my must-have sewing accessory — I use it constantly when I'm making things. It's also useful for most other crafts as well because of its small size and slider. .
The Complete Serger Handbook – A super helpful book with a 4.5 star rating. It cleared up a lot of the mysteries of my serger for me! The paperback is a deal right now.
24 Spools of Thread – Always running out of THAT color of thread and have to go to the store to get it? This set of 24 spools is pretty comprehensive and will tide you over for a long time.
Store-In-Drawer Cabinet – Organize your little things with this handy cabinet.
Fiskar's Rotary Cutter – I use this rotary cutter and I love it.
Cricut Scoring Stylus – This is my most-used accessory on my Cricut (well, other than the mats themselves). I love to score my projects because it makes assembling them so much easier.
36-Color Gel Pen Set – 11 glitter, 9 metallic, 6 pastel, 6 neon, 4 standard — a total of 36 colors! (There is also a 100 gel pen set )
Handmade Wooden Yarn Bowl – This is SO pretty!
Woodburning Tool with 11 Points – This is the same woodburning tool I own and I love it. Very easy to use. Woodburned items make great gifts!
30-Roll Washi Tape Set – 30 rolls, all 3 meters long. All different designs!
Bath Bomb Molds (set of 12) – Perfect for making my bath bombs!
Core'dinations 100-Pack – This is my go-to cardstock for papercrafts.
These deals are as good, or better, than what you'll find on Prime Day or Black Friday.
My Amazon craft deals are up-to-date — bookmark it and return each week to see what I've found. You can bet I've found some REALLY great prices on things I know are of good quality, because either I have them myself or someone I trust does. I don't like stupid, waste-of-money products, and I know you don't either. I am a REALLY picky shopper. Like, you would never want to actually shop WITH me because I deliberate over everything to get the best deal.
I don't know how long these deals will last, so get 'em while they are good!
Prime Tip: I am an Amazon Prime member, so I always want to buy things that qualify for free Prime two-day shipping. Because who wants to pay shipping and who wants to wait more than two days? Not me. You can assume everything on my list is Prime eligible unless I say so! Don't have a Prime yet? Here's a way to get Amazon Prime FREE for 30 days.
Rating Tip: I am a ratings snob. If something doesn't have at least 3 1/2 stars, I won't buy. So you can also assume everything I pick out has ratings of 3.5 stars or higher (most are 4 stars or higher).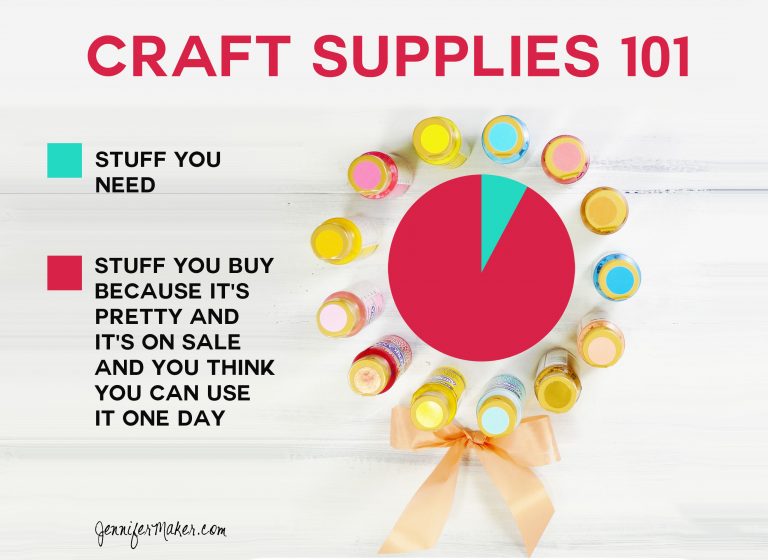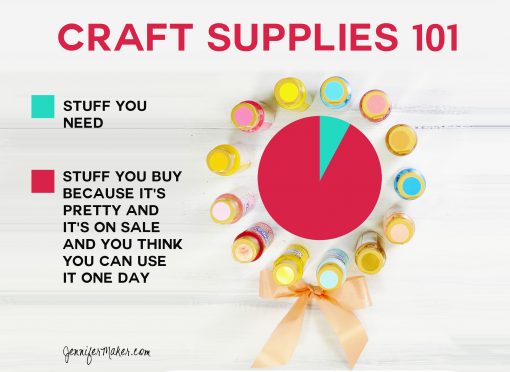 There we have it! I hope you liked these deals. Leave me a message if you know of a great deal out there!
And be sure to bookmark this page and come back next Friday for more of my finds.
Jennifer