SURPRISE!!

?

It's Cricut Mystery Box Day!!
A -new- Cricut Mystery Box called "Land of the Free" came out today at my affiliate link: https://jennifermaker.com/mysterybox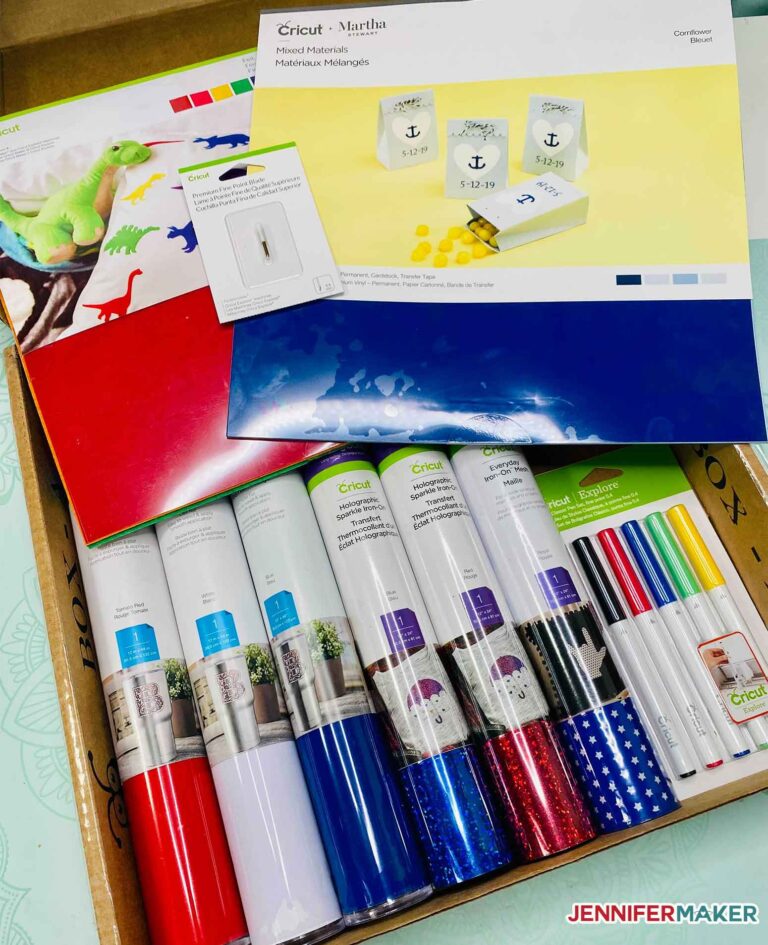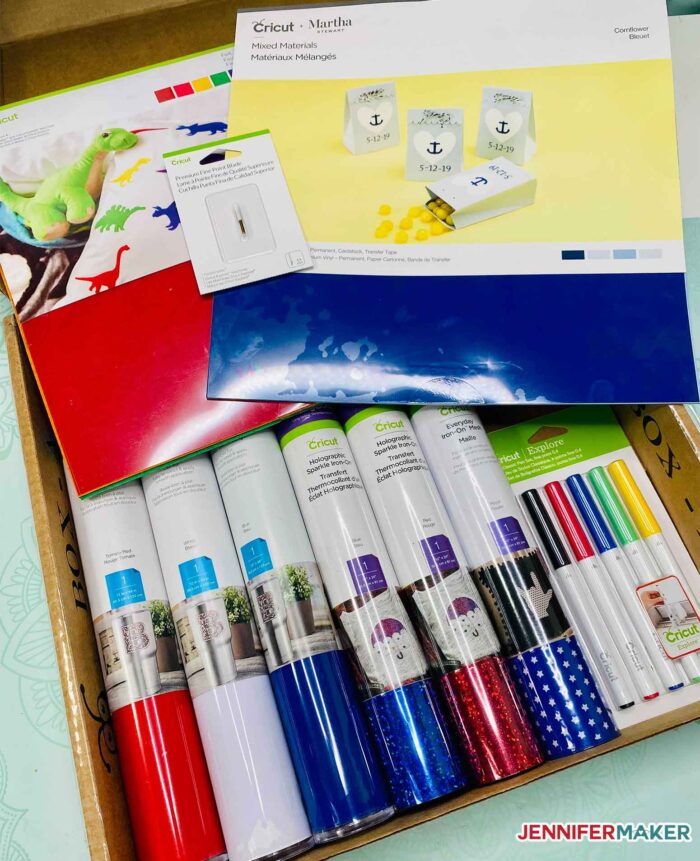 This Mystery Box is just $39.99! Retail price of the items in the box is $113.40, so this is a 64% discount.
This Mystery Box is NOT exclusive to Cricut Access subscribers — anyone in the U.S. and Canada can get it.
Not sure if Cricut Access is right for you? Check out my Cricut Access Guide for answers to all of your questions! Also, remember you can use my MAKERFUN discount 10% / free shipping code if you add $50 or more in supplies to your shopping cart!
Remember: This mystery box may go quickly. If it goes out of stock before you can get it, check back later — it's not uncommon for stock to come back later. Be patient and positive. The mystery boxes are very popular and sometimes the shop site gets busy. Your best bet is to keep trying, or try on another device. If you have issues with the link above working, try this alternate link and look for the "Land of the Free" box.
Can't add the mystery box to your cart? First, make sure you're logged in, then go to the mystery box page, click Save for Later, then go to your Shopping Cart and move it from there.
Wondering what's inside this week's mystery box? Keep reading!
Remember: These Mystery Boxes Go Fast!!
Here's what's inside the Land of the Free Mystery Box:
Everyday Iron On Mesh Stars – Royal Blue 12″ x 24″
Holographic Sparkle Iron On Blue – 12″ x 24″
Holographic Sparkle Iron On Red – 12″ x 24″
Premium Permanent Vinyl – Tomato Red – 12″ x 48″
Premium Permanent Vinyl – Blue – 12″ x 48″
Premium Permanent Vinyl – White – 12″ x 48″
Mixed Media (cardstock and vinyl) – Cornflower – 12″ x 12″ (9 sheets)
Cricut Class Pen Set, fine point (0.4 tip)
Cricut Felt – Carousel Sampler 12″ x 12″ (10 sheets)
Cricut Premium Fine Point Blade
(There is NO Cricut Cutie in this Mystery Box)
Total retail value of this mystery box is $137.40.
Please let me know if you have any questions!
Love,
Jennifer