In my third month of blogging, I started to concentrate more on PROMOTING the blog posts I was making. Not just on Pinterest, but on other sites and in social media. This paid off with increased traffic!
My December 2016 Blog & Social Media Stats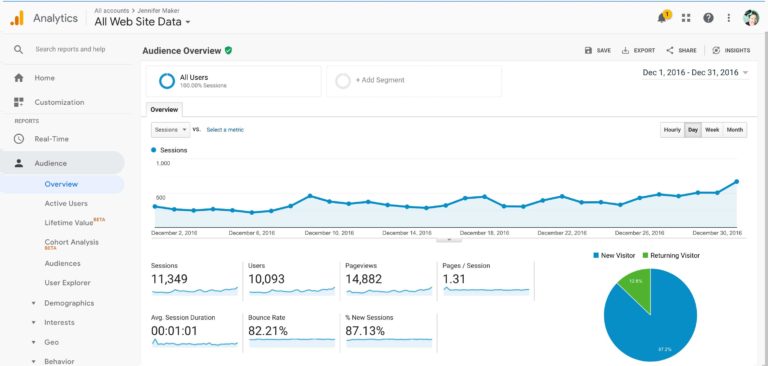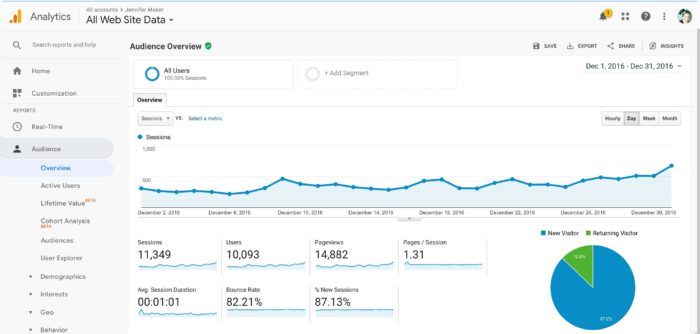 Pageviews: 14,881, up from 9374
Sessions: 11,349, up from 6849
Users: 10,093, up from 5631
Mailing List Subscribers: 0 (yikes)
Pinterest Followers: 1728, up from 1111
Posts Published: 7
My December 2016 Blog Income
Advertising Revenue: $

32.71, up from

$19.76 the previous month (Google Adsense)
Affiliate Revenue: $45.45, up from 26.48 (Amazon Associates)
Product Revenue: $30 (Etsy) *
Sponsored Content: $0
Total blog income: $108.16
Below is a breakdown of my monthly expenses:
New paid theme (Genesis + Foodie Pro): $116.16
Tailwind monthly fee: $14.99
Total blog expenses: $131.15
Net blog income for December 2016: -$22.99
I decided at three months in that it was time to upgrade from a free theme which was seriously buggy to a premium paid theme which was popular with a number of other successful bloggers. I still use the same theme to this day and still love it.
My Blog Income's Running Total: $86.34
My running total since starting the blog is $86.34. Always celebrate your wins!
My Blog Goals
This month my blog goals were as follows:
Get new content published twice a week (almost met this goal with 7 posts)
Find more traffic (I began sharing projects on craftgawker and Hometalk this month)
Get myself onto Instagram (account made and a few photos uploaded)
Get some guest post spots (I sent out many emails, but got no takers)
Blog Lessons Learned This Month
It's really easy to spend your blog income when you're not making very much! And it did feel like a splurge to get that new theme. But I knew I had to invest in the blog if I was going to make progress. I am really glad I got that theme. It was money very well spent!
I also learned this month that it's really not enough to just make great content — people have to know about it. So I began to cast my net wider with craft and home-related blogs that accepted project submissions, and to see if anyone in my niche wanted a guest post (nope). Oh, and I also began my Instagram account this month.
This was also the month I got some poor feedback about my photos. Craftgawker, a craft sharing site, had rejected a couple of my projects because my photos weren't good enough. I began to get serious about taking better photos and making them pop with Photoshop. As much as that feedback stinged, it pushed me to improve things — and as a craft blogger, photography is important! Here's one of the photos I took this month that I was quite proud of: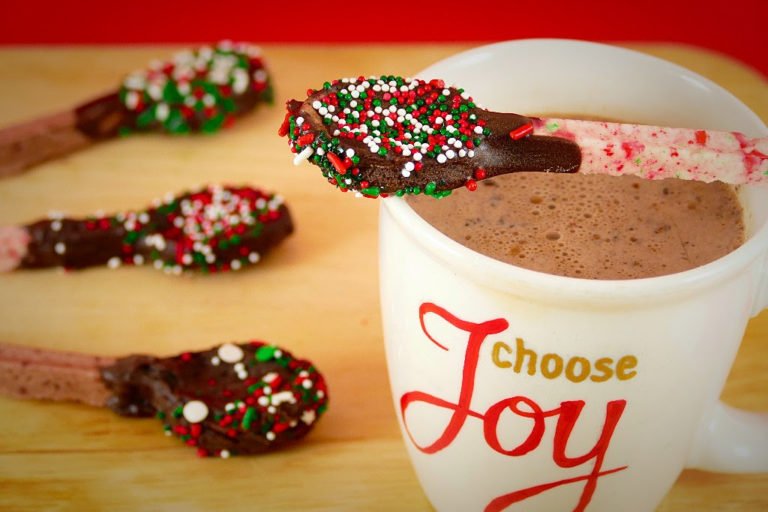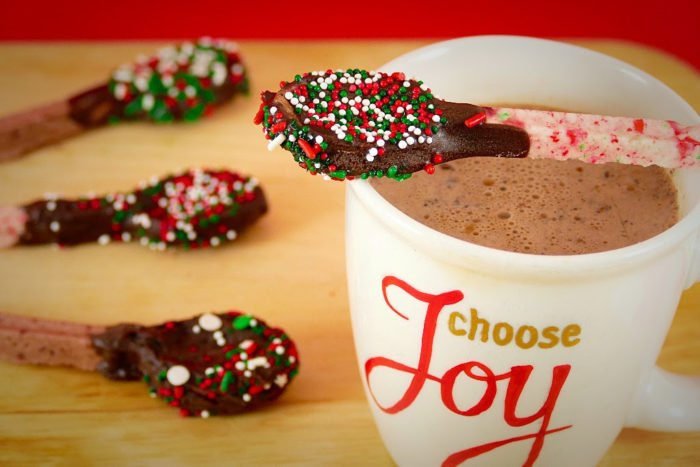 This was the month that I began to feel like I could make this blogging work with more time. My income had gone up a little bit each month, I was making strides in getting more traffic to my site, and I was learning a lot from my fellow bloggers. At this rate, it was going to take a while, true, but I could SEE my progress. This was really helpful to me. I am very goal oriented and progress is key.
And that's it for this month! I hope this has inspired and educated you.
Read the NEXT month's income report or view more of my income reports here!
If you are interested in learning more about my blogging method and techniques, and my personal story of how I created a full-income blog within one year, please subscribe to my little blogger mailing list below.
Love,