About two weeks ago I bought a little bottle of chalkboard paint with the intention of making ornaments. For those who aren't familiar with chalkboard paint, it's a black paint you can paint on things and it works like a chalkboard — you can put chalk on it and it'll wipe right off. Back in my college days, we used to paint walls with it and write all over them with chalk. But last night, as I was drifting off to sleep, I had an idea! Every year I neglect to buy enough Christmas gift tags (or forget entirely), and wouldn't it be awesome to have a reusable set of gift tags for here at the house? If the gift tags were covered in chalkboard paint, we could do that! And thus, DIY chalkboard gift tags sprang fully formed into my head. Today I made them and they are just as awesome and easy to make as I thought they'd be.
[12/1/16 Update: I'm giving away a set of these to a lucky reader! Be sure to enter the contest at the bottom of the post!]
DIY Chalkboard Gift Tag Materials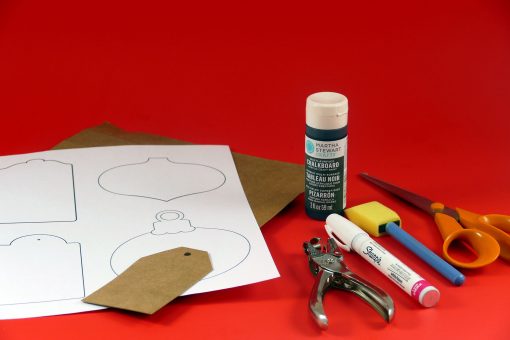 DIY Chalkboard Gift Tags Step-by-Step Tutorial
Step 1; If you're using cardboard, cut out the shapes you'd like to use for your tags. If you need ideas, I have a free template file you can download. Punch a hole in the top of your tags.
Step 2: Paint your tags (whether they be cardboard or wood) with the black chalkboard paint, front and back. Give the side you plan to write on an extra coat of chalkboard paint. Allow to dry.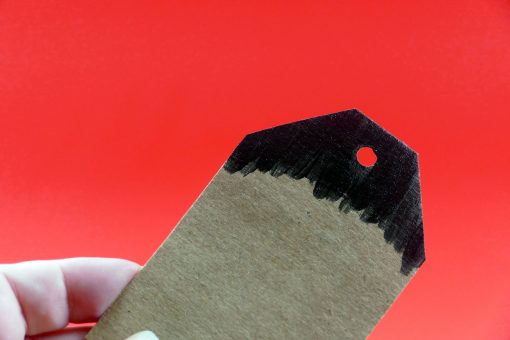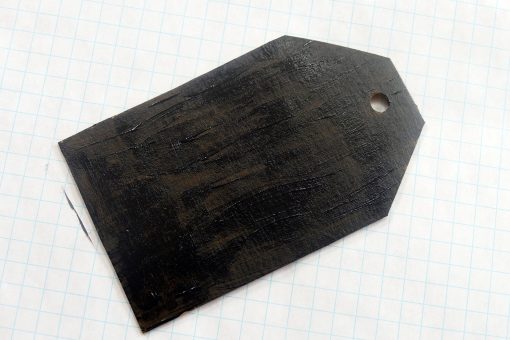 Step 3: Using your paint and/or paint Sharpies, decorate your tag in any way that pleases you. Or you can leave them completely blank. It's completely up to you!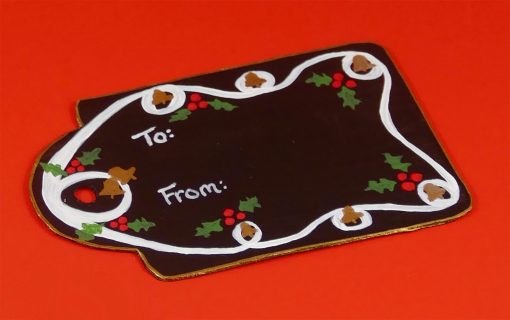 Step 4: Thread a ribbon through the hole at the top.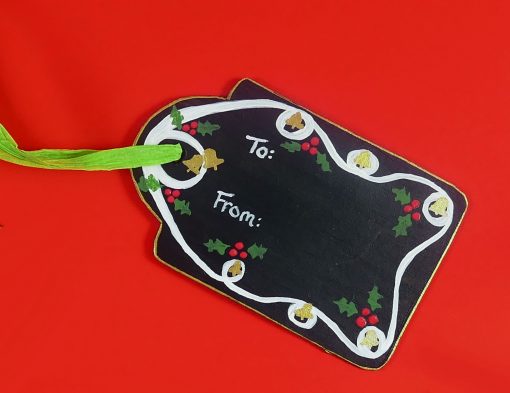 Step 5: Using your chalk, try writing on the tag and wiping it off (use a damp cloth to get it all off). Cool, isn't it?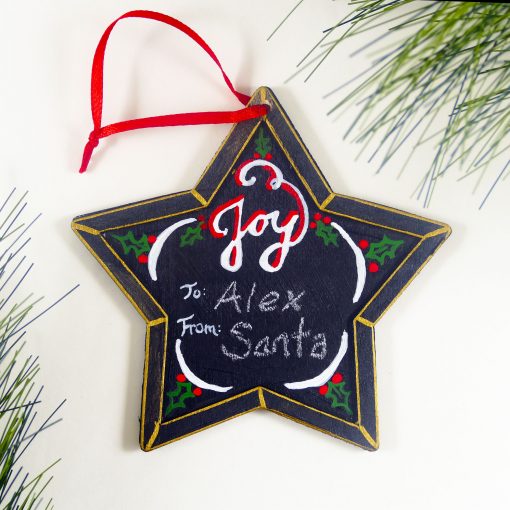 Enjoy your reusable gift tags, or give them as gifts to friends and family. If you give them away, be sure to write a little happy note on the back!
Love,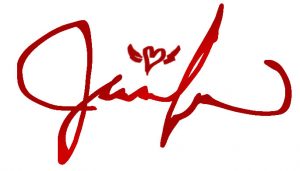 P.S. Check out my other fun DIY gift tutorials to help you make wonderful homemade and inexpensive gifts! I currently have tutorials on DIY teacup candles, DIY Sharpie mugs, DIY hand warmers, DIY bath bombs, and a DIY gold-dipped crystal necklace!
Like this tutorial? Pin it!